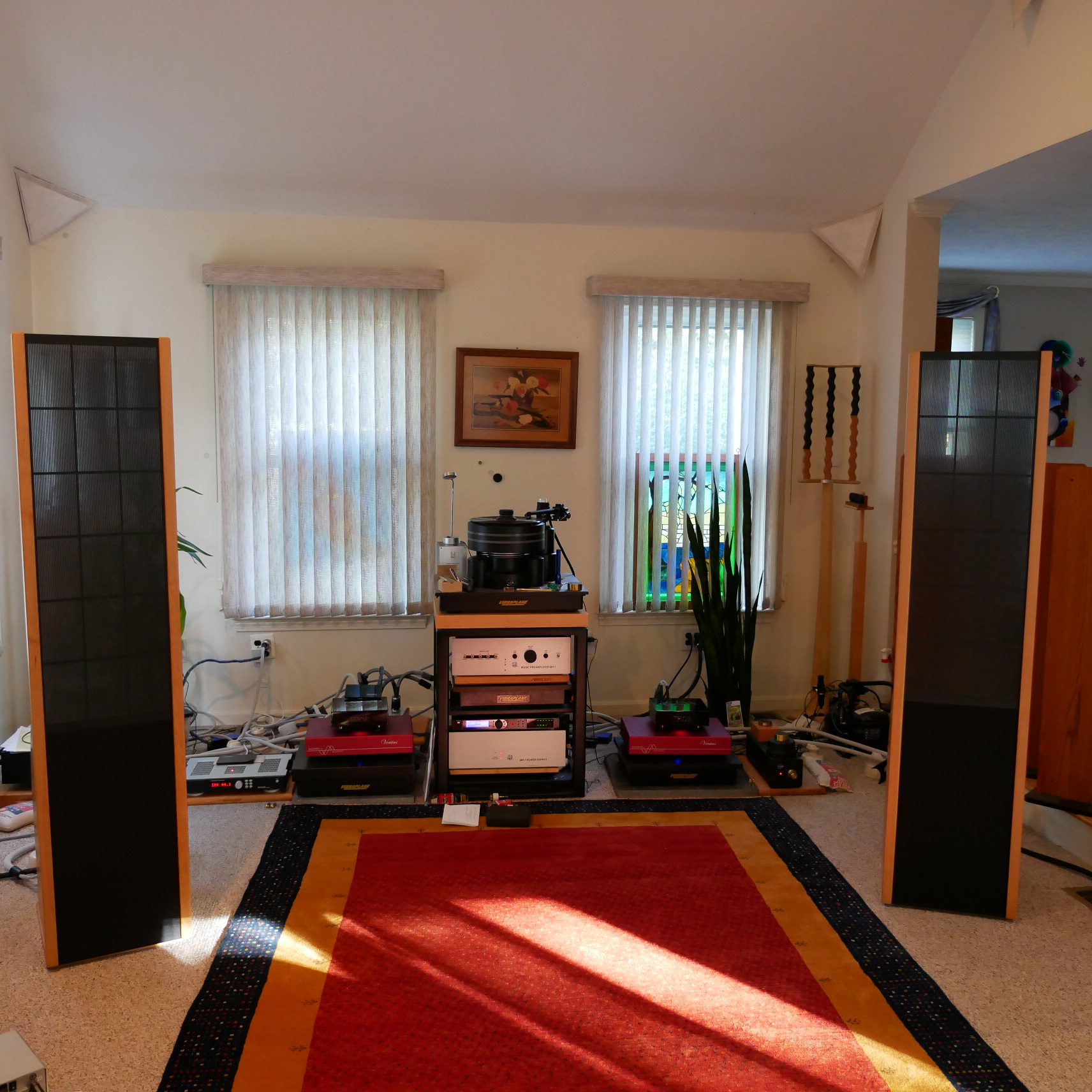 We are happy to setup an appointment so you can listen to our equipment and learn more about the extraordinary products we host in our listening rooms. Please call to setup that appointment:
Sounds Of Silence
14 Salmon Brook Drive Nashua, NH 03062
Tel: 603-888-5104
Or send us a note using the form
by clicking this link.





Reviews
Products
Tri-Art 5 Open speakers now playing at SOS
Posted on June 12, 2019 by Admin
Rated Impedance : 8 Ohm
Frequency range: 27 – 150'000 Hz (+/- 3dB)
Recommended Amplifier rating (tube amps):
Recommended amplifier rating (SS amps):
2 inputs :
Input 1 :
20watts
8″ full range
1″ fabric dome tweeter 13,000hz and up
Super Tweeter 18,000 to 150,000Hz
Input 2 :
Up to 150watts
2 x 15″ woofer
Optional crossover:
2 inputs
3 outputs (including a set .5 meter jumper cables with banana plugs)

Output 1 (full range)

100watt Solen attenuator
47ohm resistor
100hrz single solen cap filter

Output 2 (bass)

Single open air inductor filter 100hz

Ouput 3 (subbass)

Single open air inductor filter 50hz

Handcrafted in Canada
Experience a new level of sound staging with stunning depth of field and striking musical imagery!
Call and come by for a listen we think you will be mighty impressed!!!!!!!


Tri-Art 5 Open Speakers with external crossovers
Back view of 5 Open

Factory assembly
This entry was posted by Admin.
---