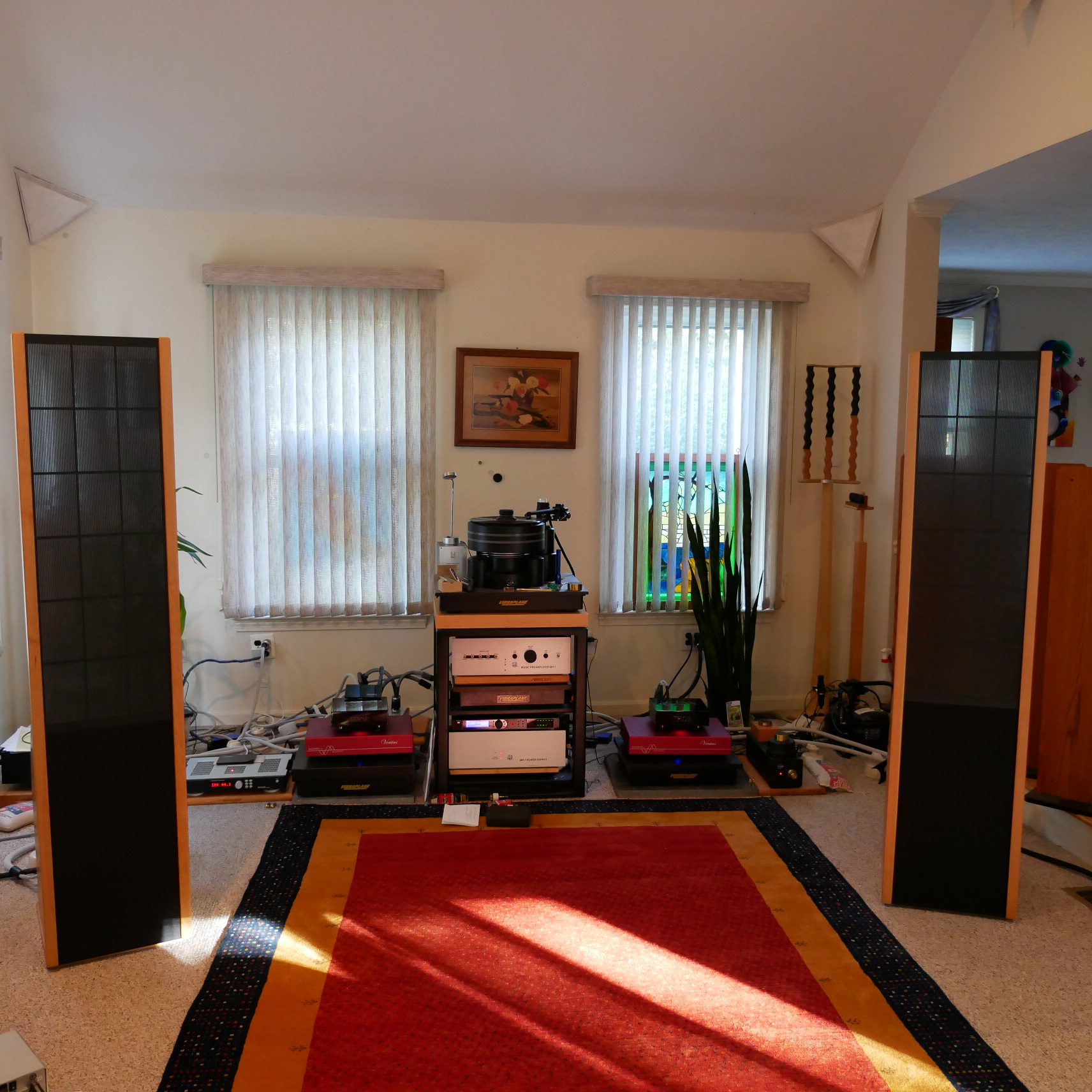 We are happy to setup an appointment so you can listen to our equipment and learn more about the extraordinary products we host in our listening rooms. Please call to setup that appointment:
Sounds Of Silence
14 Salmon Brook Drive Nashua, NH 03062
Tel: 603-888-5104
Or send us a note using the form
by clicking this link.





Reviews
Products
Atma-Sphere Music Systems
Posted on November 28, 2013 by AdminSOS
Atma-Sphere music systems, Inc. is a small company in Saint Paul, MN that has been making world-class vacuum tube music amplifiers since 1976. THey are known for their unique approach to circuit design, resulting in multiple patents and the creation of the first, truly reliable Output TransformerLess (OTL) amplifiers. They made the first balanced-line products in the world of high-end audio, including the MP-1, which was the world's first balanced-line preamp. All of the amps and preamps are hand-crafted and made-to-order according to each customer's needs.
The M-60 Mk. 3.2 (below) continues the tradition of the M-60, which has been the subject of the Soundstage!.com Hall of Fame Award, The Absolute Sound Golden Ear Award and Editor's Choice, with numerous accolades in the press and on the web. The M-60 Mk. 3.2 gives you the features and precision performance of our larger models in a beautiful, 60-watt package.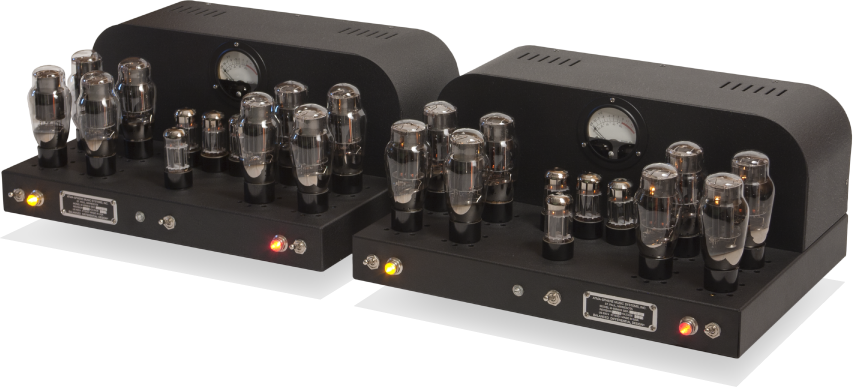 Balanced Differential Design®
Class-A operation
Patented Circlotronic® direct-coupled (OTL) output stage
Automatic bias – no adjustment needed
Built in VU meter for tube and output monitoring
Easily monostrapped for greatly increased power
Standby switch for long output tube life
Uses only one gain stage for simplicity and clarity of sound
Proprietary precision components used throughout
Low-noise "star" grounding topology
Fully hand-wired point-to-point electronics – no circuit boards!
Stable with all input and load conditions
Exclusively uses Octal-Triode based vacuum tubes
Output Power
60 watts per channel into 8 Ω load
45 watts per channel into 4 Ω load
80 watts per channel into 16 Ω load
Impedance
Input Impedance: 100 KΩ single-ended, 200 KΩ balanced
Output Impedance: ~4.1 Ω
Input
3 V sensitivity ( for full output )
RCA and XLR true balanced input
Tube complement
( per channel ) 8 x 6AS7G output tube
4 x 6SN7 driver tube
Gain
20dB ( for 8 Ω )
Power Bandwidth
2Hz-75KHz within ½ dB
Frequency response
( 1 watt, open loop ) 20 Hz squarewave Tilt; unmeasureable
1Hz-200KHz within 3 dB
---
This entry was posted by AdminSOS.
---