Reading Time:
3
minutes
Please visit the links below for some outside reviews of our products!
---
---
---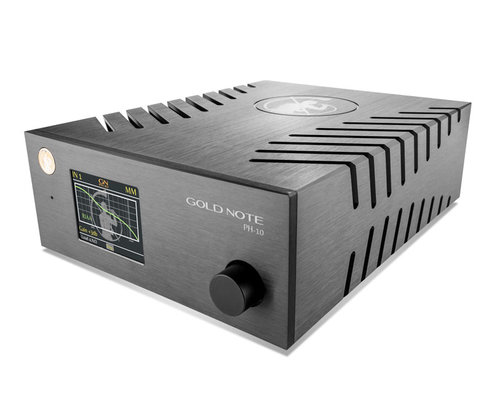 "… in this price range, Gold Note's $2,600 USD flagship phono preamp combo is the best of the best. Nothing — repeat… nothing — at this price point exists that comes equipped with so many different impedance and gain settings, EQ curves, and future-proof upgrade paths. With the PH-10, Gold Note has knocked it out of the park." – Douglas Brown
---
KUZMA'S NEW 4POINT – THE BEST TONEARM EVER?
---
Positive Feedback review of the Bricasti M15 Stereo Amplifier
---
Sanders Model 10e Hybrid Electrostatic Loudspeaker
A Different Approach to Speaker Design
---
Bricasti M1 review May 2017 (HFA)
RMAF 2017: Sanders creates electrostatic bliss
---
---
Colibri Labs Electrum speakers / Mono & Stereo (2nd review)
Kuzma • CAR-50 Phono Cartridge
---
---
NVO (New Valve Order)
---
NVO (Positive Feedback Issue 57)
New Valve Order review (Jeff's Place)
Audiomica Allbit Consequence AC Cord
Audiomica Consequence Pearl Review / 6Moons
Audiomica ERYS Excellence Interconnect and CELES Excellence Loudspeaker Cables
Bad Vibes! Vibraplane review (Stereophile Nov 6, 1995)
Encounters of the SET Kind: A Survey of Select SET Amplification (PF issue 21)
From Clark Johnsen's Diary: Whole Lotta Shakin' Goin' On
Kuzma Stabi S + PS + Stogi S 12 VTA
Bricasti Design M1 Dual Mono USB DAC Review
Bricasti Design M1 D/A converter /Stereophile review