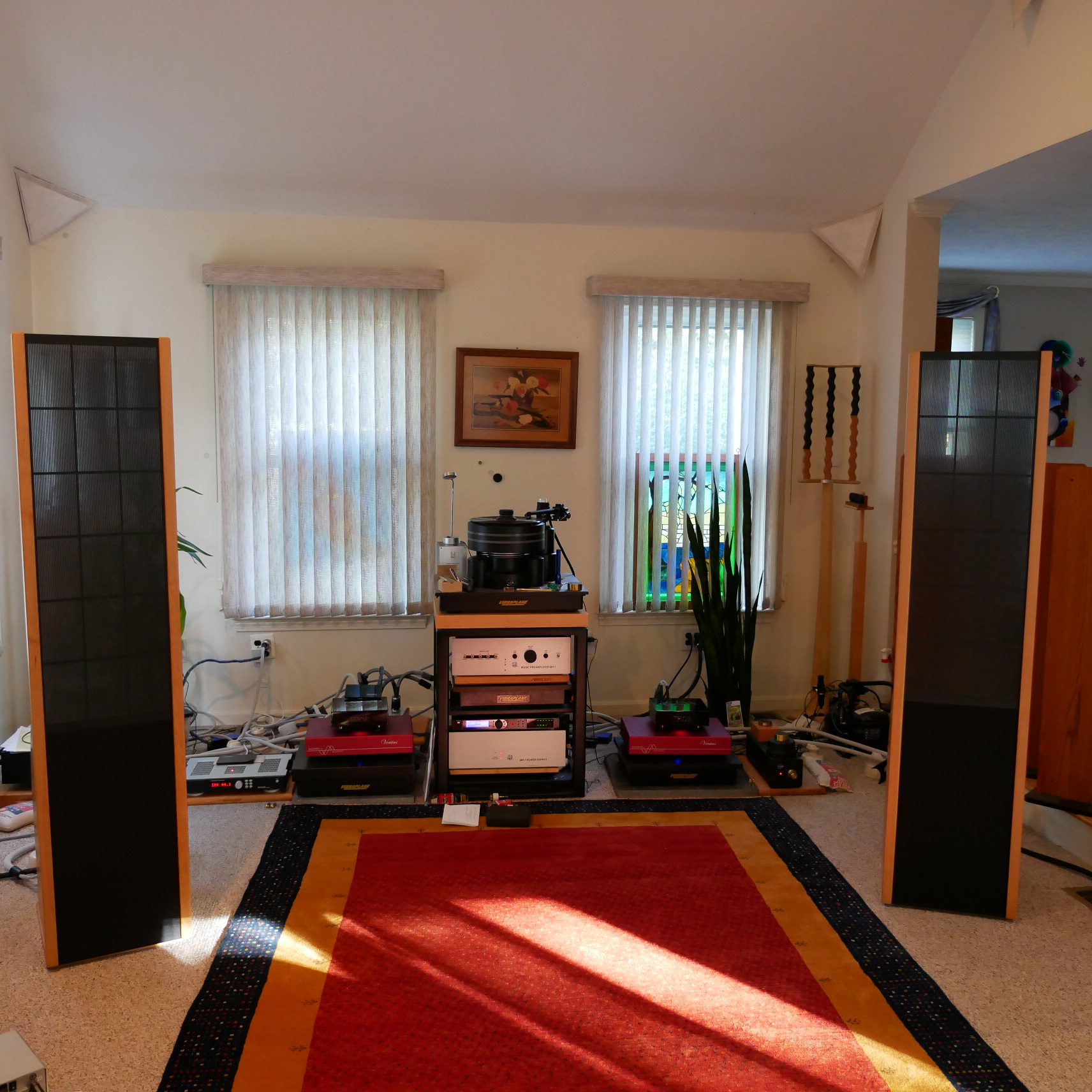 We are happy to setup an appointment so you can listen to our equipment and learn more about the extraordinary products we host in our listening rooms. Please call to setup that appointment:
Sounds Of Silence
14 Salmon Brook Drive Nashua, NH 03062
Tel: 603-888-5104
Or send us a note using the form
by clicking this link.





Reviews
Products
9/2018 Bricasti M15 now powering Sanders 10e panels!
Posted on September 9, 2018 by SOS321
Come have a listen….the Briacsti M15 is a very special amplifier. Come hear why so many recording engineers use this amplifier themselves.
Bricast's M15 stereo power amplifier is 10.5 inches tall, 17 inches wide, and 18 inches deep. It weighs a very dense 90 pounds. Rated power 125Wpc into 8 ohms (but doesn't clip until 175 watts), 250Wpc into 4 ohms, and 500Wpc into 2 ohms. Frequency response is 10hz-150kHz, within 0.5db; signal to noise is greater than 85db at full rated power. Total Harmonic Distortion plus Noise is less than 0.005% 20hz-20kHz at full rated power into 8 and 4 ohms. The power topology is fully differential.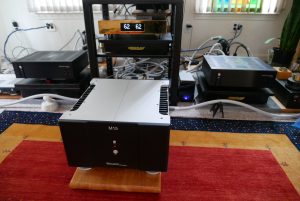 Gold Note PA-1175 in bridged mode (350 watts of power seen in background) powering Sanders woofers with ease!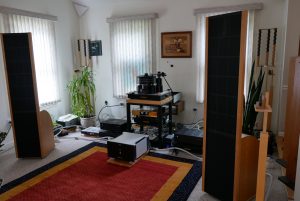 This entry was posted by SOS321.
---