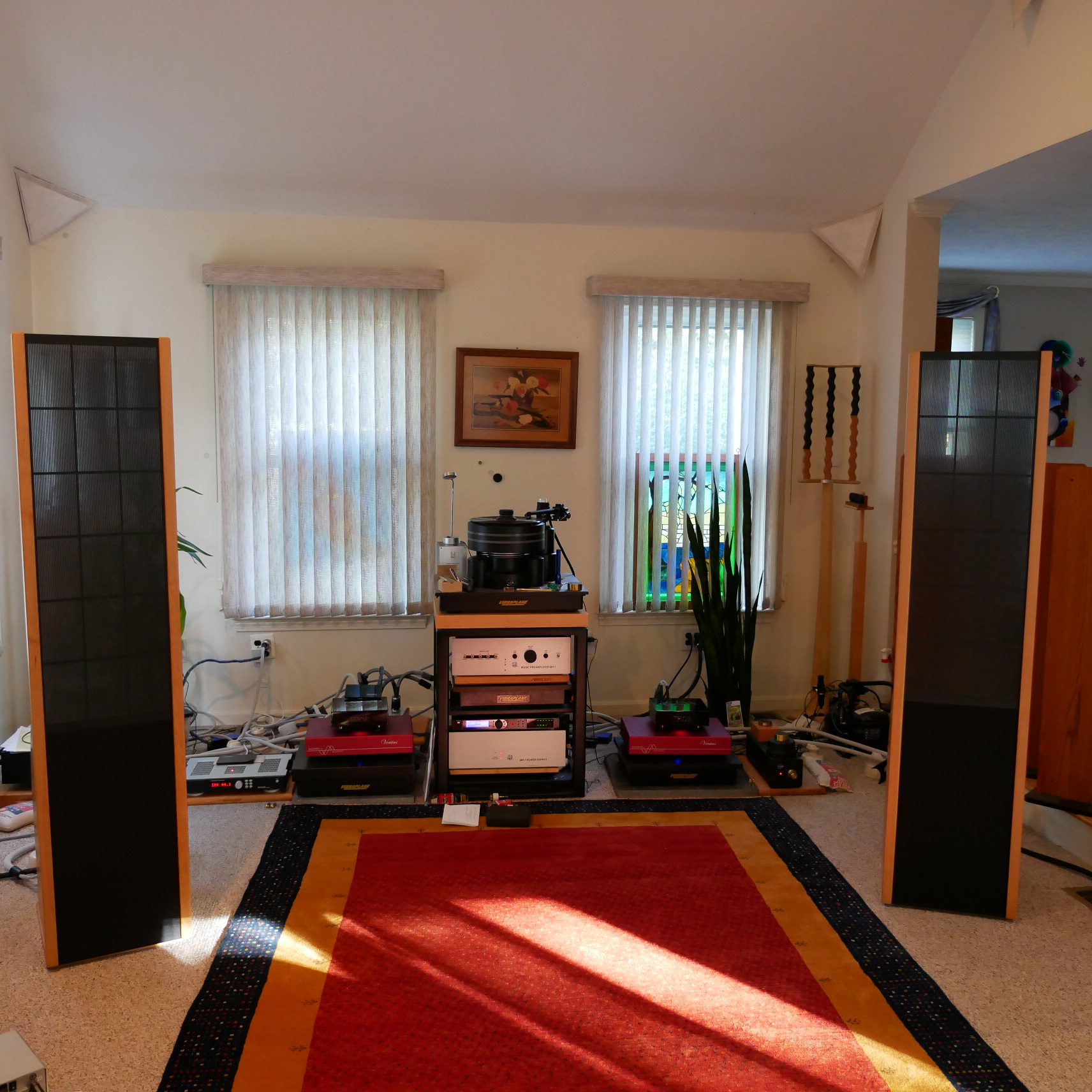 We are happy to setup an appointment so you can listen to our equipment and learn more about the extraordinary products we host in our listening rooms. Please call to setup that appointment:
Sounds Of Silence
14 Salmon Brook Drive Nashua, NH 03062
Tel: 603-888-5104
Or send us a note using the form
by clicking this link.





Reviews
Products
New Top-Line Furutech Power Distributor GTO-D2 R NCF just announced
Posted on March 10, 2020 by SOS321
Furutech is coming out (available around end of April 2020) with an exceptionally well-made Top-Line Power Distributor that makes use of 2 of the GTX DR NCF AC receptacles, the GTX frames for them, and the 106 NCF covers. It is called the GTO-D2 R NCF. These new distributors are housed in an attractive and hefty black-painted aluminum enclosure that uses the FI-06R NCF AC chassis inlet and Furutech solid-core OFC copper internal wiring. It is a 15A-rated unit and it is gorgeous. Of course, this power distributor goes through the full Furutech Alpha Process that includes their Cryogenic and demagnetizing treatments for the best possible performance. It is priced at $1200 retail. This new power distributor gives everyone who has wanted Top-Tier Furutech performance in the past, but were dissuaded by pricing that was out of their reach, a chance to now buy a unit that offers virtually all of the performance of the most expensive Furutech Power Distributors, but at a much more affordable price.
Call Sounds Of Silence for more details.
This entry was posted by SOS321.
---