Reading Time:
2
minutes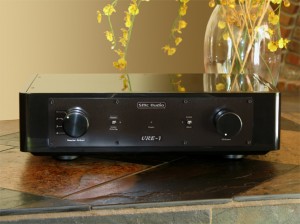 Reading Time:
2
minutes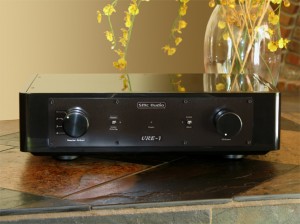 Several weeks ago, Joe Cohen graciously sent me a SMc VRE-1B preamp for evaluation.
To make a long story short: I bought it for my own reference system. Most of you know I don't buy just anything, it must make me listen and forget about equipment before I even think of spending my own hard earned $$$$. (Yes I'm no different than you, I have a higher source to justify any expense…..MY WIFE!!!!).
This preamp redefines musical expression and emotional involvement, I find myself totally immersed in the music in a way heretofore I would not of believed possible. The 3-dimensional aspect of the soundstage is nothing short of revolutionary! The sonority of instruments, the body, texture and air this preamp allows to come thru is the best I've heard. Dynamic expression at both ends of the scale is effortless and powerful. Image solidity, sound staging, transparency and the natural placement of instruments upon the sound stage is as good as I have ever heard and better than anything I have ever achieved in my reference system in some 30 years in this hobby.
I know this 'mini review' sounds like I have "been sipping the sauce" a wee bit too long this week. Your judgments will be forthcoming in your systems but I will stake my reputation on the excellence of the Steve McCormack VRE-1B in your system, it is that good. Call for an appointment or I'll bring the unit over to your home for audition.