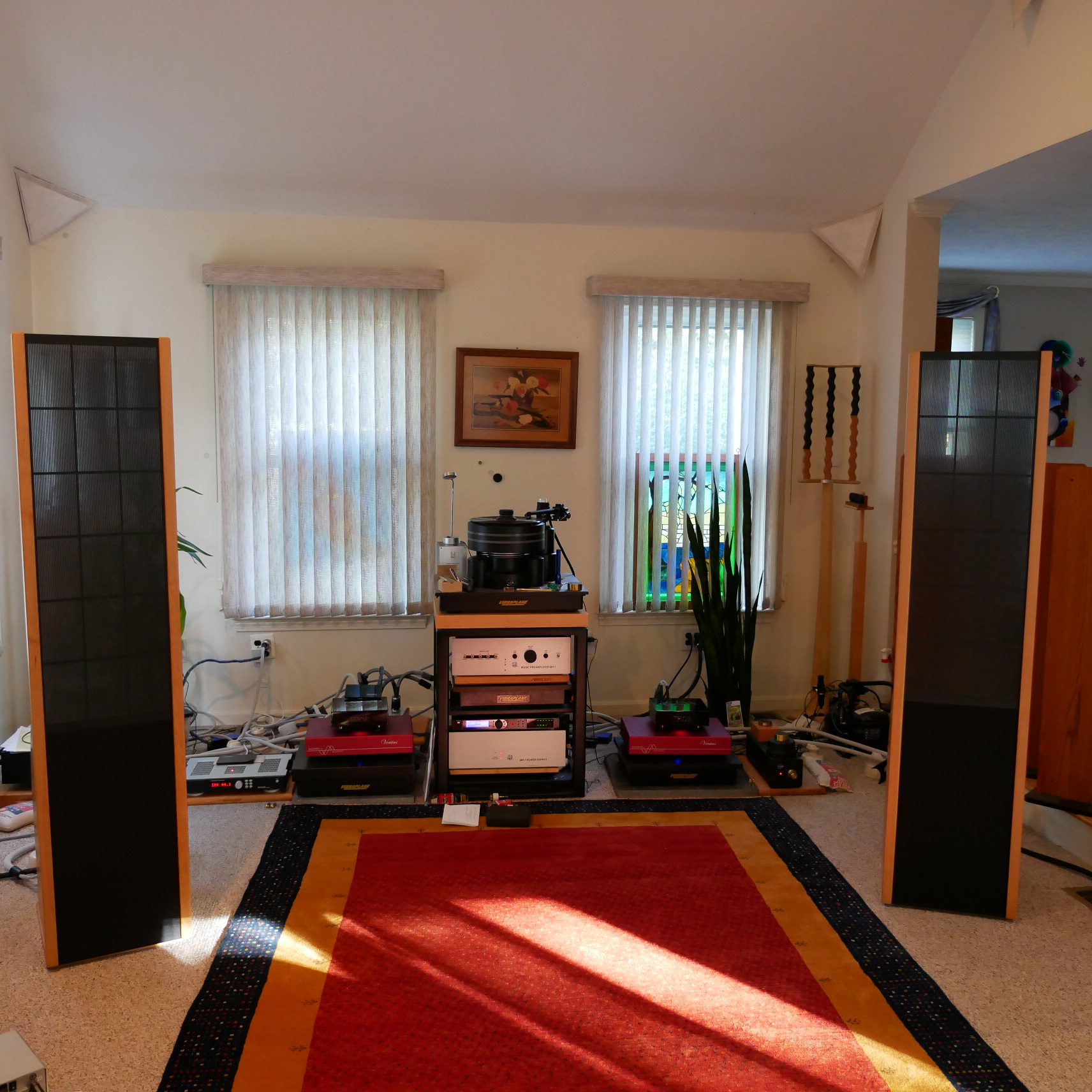 We are happy to setup an appointment so you can listen to our equipment and learn more about the extraordinary products we host in our listening rooms. Please call to setup that appointment:
Sounds Of Silence
14 Salmon Brook Drive Nashua, NH 03062
Tel: 603-888-5104
Or send us a note using the form
by clicking this link.





Reviews
Products
Vibraplane Platform
Posted on February 9, 2012 by AdminSOS
The Vibraplane Platform provides vibration isolation and sets the standard for quality and performance that is unmatched in the high end audio industry. Completely customizable, the Vibraplane is incomparable to any other vibration isolation product. With a Vibraplane, sound will no longer be at risk of becoming blurred or dull from speaker or external vibrations, providing a listening experience that is completely natural.

The Vibraplane platform provides a level of performance yet unmatched (or heard) in the high-end audio industry. After 22 years the Vibraplane has found no equal. The vibrations from your speakers, as well as external vibrations add "jitter" and distort the wave forms creating a duller, blurrier sound.
Structural vibration in the floor can cause resonant frequencies in support frames and shelving to vibrate.. Moreover, when music blasts from your speakers, the vibrations not only hit your ears, but also your stereo equipment. When a turntable is placed on the Vibraplane table, it reduces transient smearing and increases the resolution level of the component through reduction of the components' noise floor. It also improves localization of instruments and creates wider and deeper sound-staging. These same effects are heard when a CD transport is placed on the Vibraplane.
Clark Johnson says it best with the following excerpts from his reviews:
"You don't know what you have, until you have a Vibraplane! So immense be its consequence, I cannot imagine better, but who knows?"
"Vibraplane heard under LP is a jaw-dropping experience; Insert a Vibraplane and several distinct sonic effects occur, while the musicians are heard interacting more closely with each other, picking up cues tighter, etc. It's all in the timing! "
"The Vibraplane can be collapsed, and then raised again, by a switch on the air pump. That change happens before our eyes twice, and there can be no doubting: With the turntable sitting on an un-airborne hunk of heavy metal placed on a slab of granite on the floor, the sound is discombobulated and uninvolving, ugly even. With the base pumped up — We're in Heaven! "
This entry was posted by AdminSOS.
---