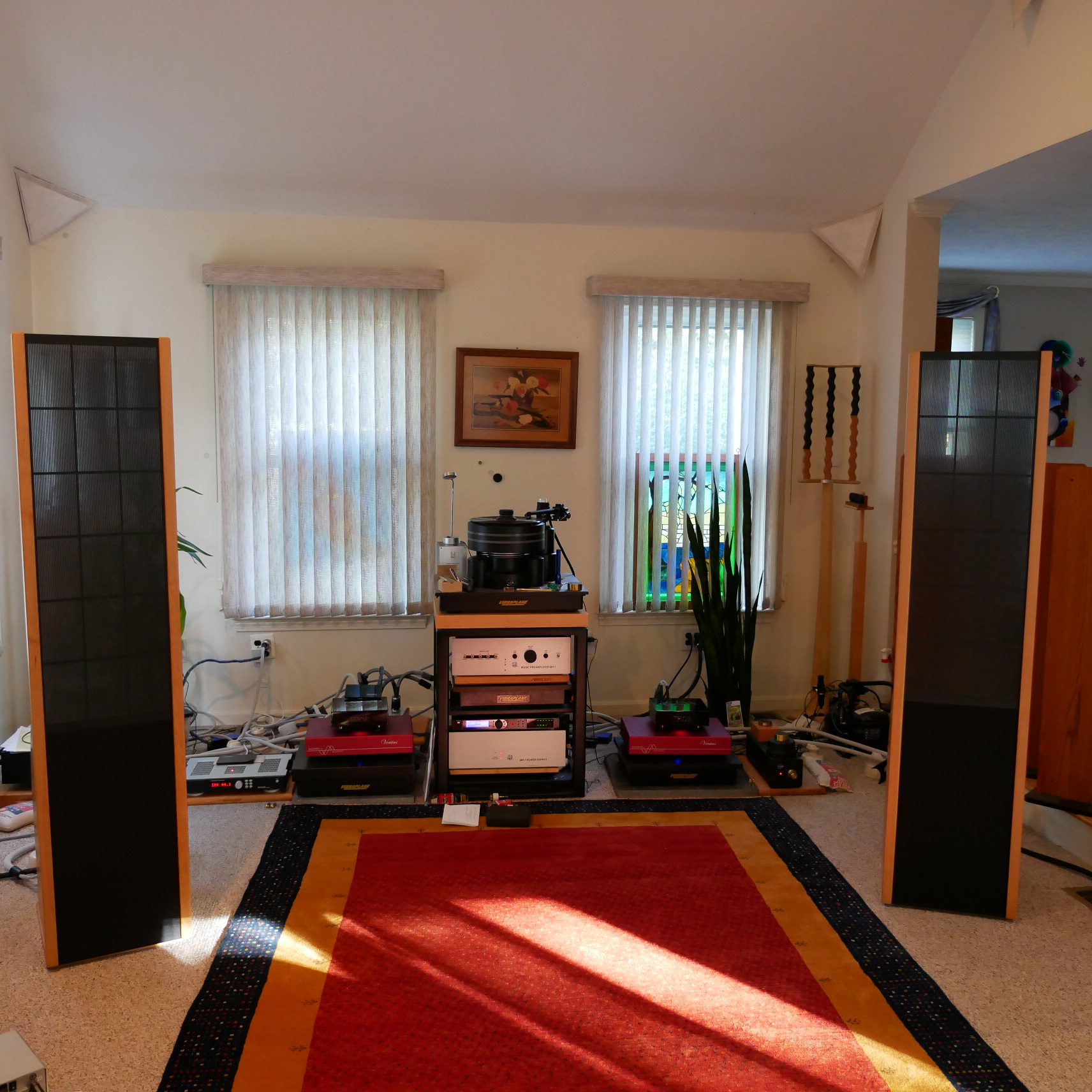 We are happy to setup an appointment so you can listen to our equipment and learn more about the extraordinary products we host in our listening rooms. Please call to setup that appointment:
Sounds Of Silence
14 Salmon Brook Drive Nashua, NH 03062
Tel: 603-888-5104
Or send us a note using the form
by clicking this link.





Reviews
Products
Gold Note PA-1175 has arrived! 6-2018
Posted on June 30, 2018 by SOS321
Here is Gold Note's first stereo amplifier (although I'm using it in it's bridged mono-block configuration) their latest creation features all the innovations that have always distinguished their designs: PA-1175 merges the knowledge of the acclaimed Demidoff single ended amplifiers with high power rate never reached before as well as new innovative technologies.
PA-1175 is a unique power amplifier: it features an adjustable damping factor technology that you can easily select straight from the frontal panel.
Changing the Damping Factor to 250 or 25 will let you find the ideal match between PA-1175 and your speakers: use a 250DF to get the power and control necessary to drive large, difficult speakers or set it on 25DF to use it as a low power tube amplifier, perfect to drive high sensitivity speakers and smaller speakers.
To avoid any RFI and Emi potential issue, we have built PA-1175 starting with a massive solid steel chassis and adding thick aluminium panels.
Come by for a listen!
This entry was posted by SOS321.
---