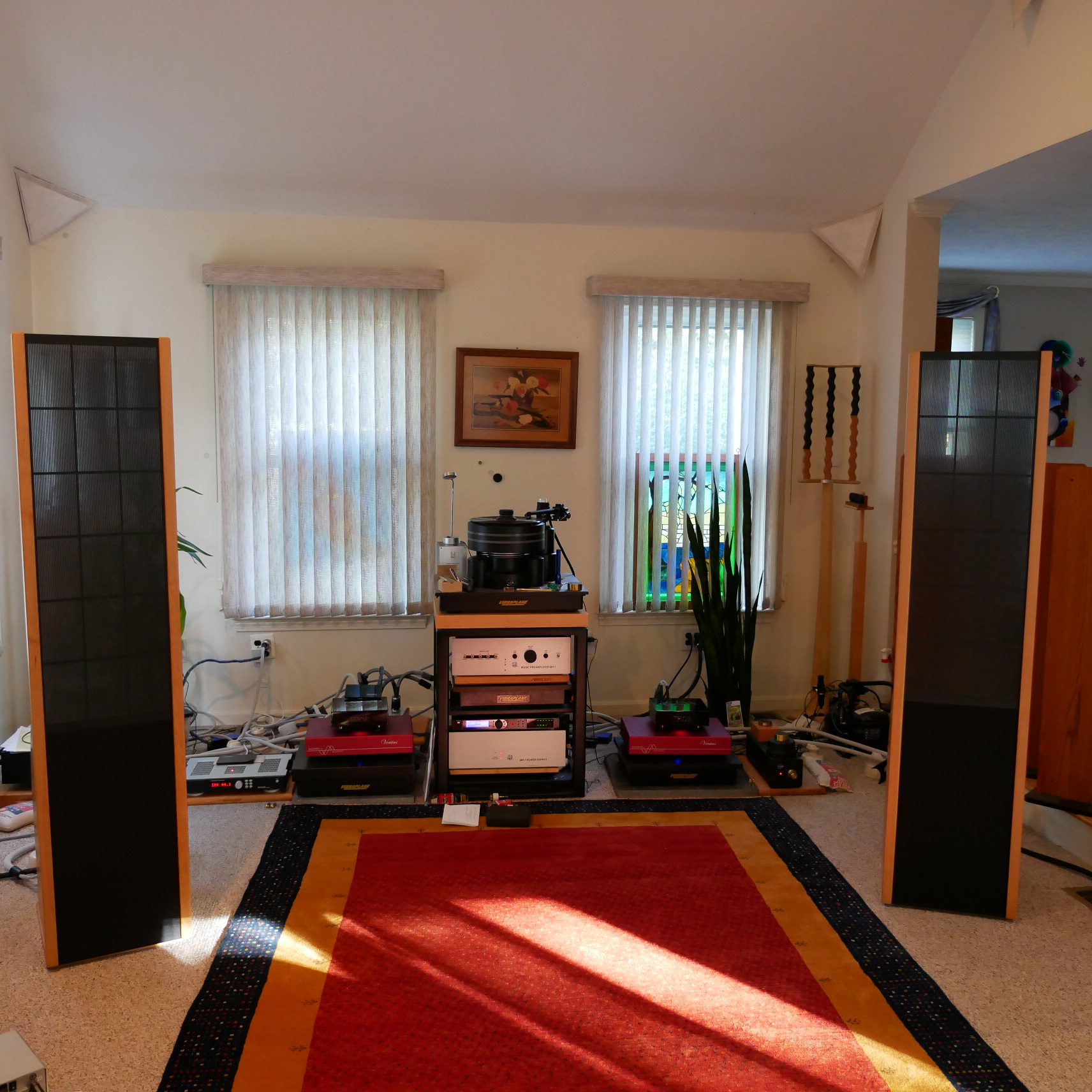 We are happy to setup an appointment so you can listen to our equipment and learn more about the extraordinary products we host in our listening rooms. Please call to setup that appointment:
Sounds Of Silence
14 Salmon Brook Drive Nashua, NH 03062
Tel: 603-888-5104
Or send us a note using the form
by clicking this link.





Reviews
Products
Gold Note MEDITERRANEO & PH-10 awarded PF writers choice award 2017
Posted on December 13, 2017 by SOS321
"Truly, the Gold Note PH-10 Phono Stage is a stunning bargain, and the partnering Gold Note Mediterraneo turntable is an absolute delight.
Right from the start, I liked the look of the Gold Note turntable. The exceptionally stylish Walnut plinth, hefty black platter, and relatively compact size make it an eye-catching addition to any decor. Dave Clark's article discusses how easily he had the turntable up and running in about an hour. In turn, I appreciate the Mediterraneo's ability to change speeds at a push of button, as well as its easily accessible and smooth-action cueing lever.
Speaking of unvarying performance, I am also inordinately pleased to report that the Mediterraneo runs at the correct speed. I'm sensitive to the acceleration and drag of turntables when I hear it, so the Mediterraneo's speed stability is most welcome.
I'm fully confident that anyone hearing the Gold Note PH-10 phono stage and Mediterraneo turntable will agree that both deliver sweet, sterling sound and exceptional value. Decidedly worthy of my highest recommendation and Writor's Choice Award!"
– Dean Seislove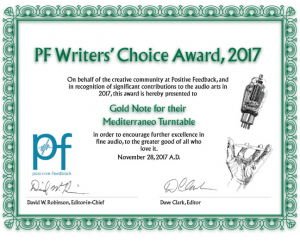 This entry was posted by SOS321.
---