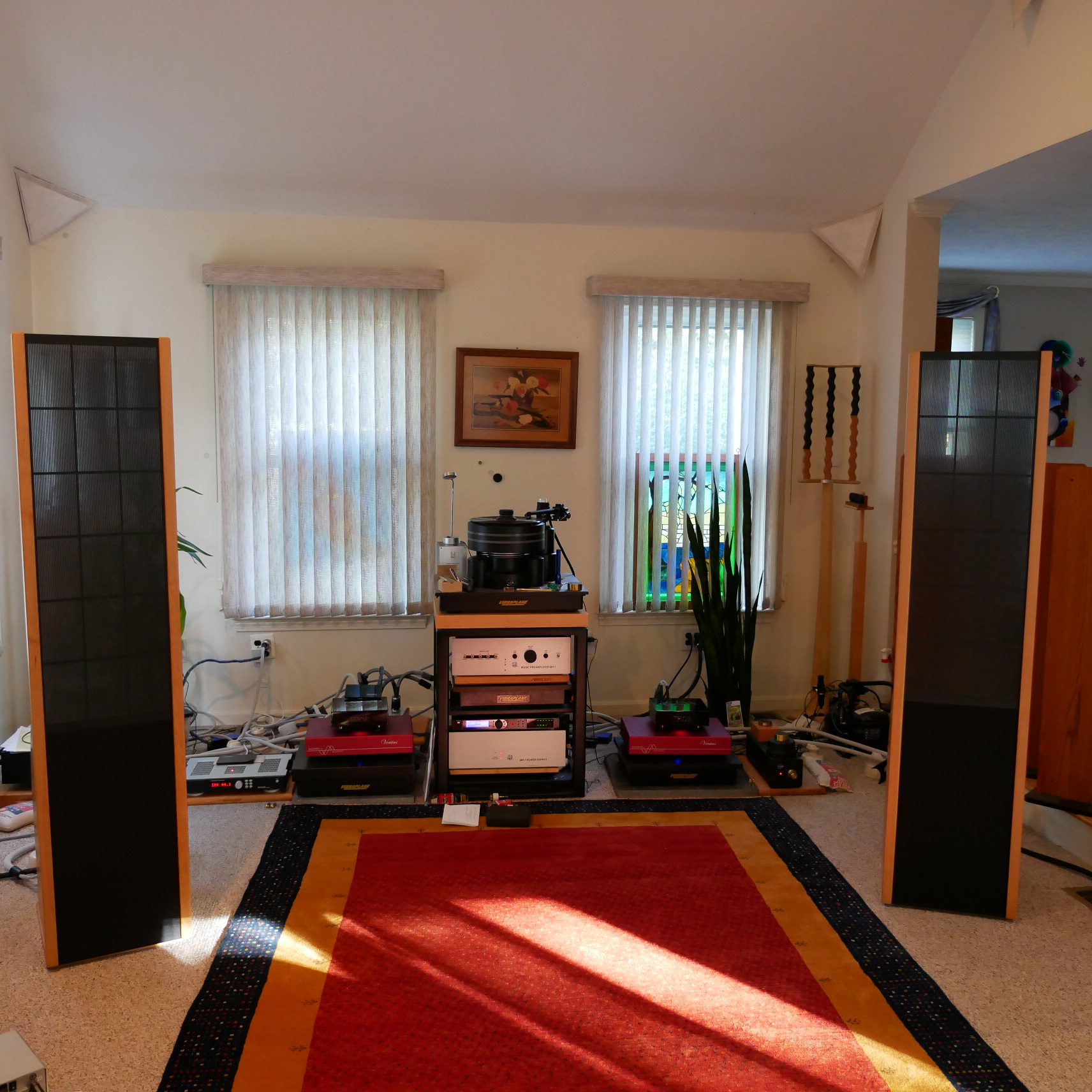 We are happy to setup an appointment so you can listen to our equipment and learn more about the extraordinary products we host in our listening rooms. Please call to setup that appointment:
Sounds Of Silence
14 Salmon Brook Drive Nashua, NH 03062
Tel: 603-888-5104
Or send us a note using the form
by clicking this link.





Reviews
Products
Kuzma Stabi R installation completed! Wonderful is how we would describe it.
Posted on January 5, 2022 by SOS321
Stabi R is a very compact turntable made from a solid block of aluminium with an internal (built in) electronic power supply. Drive is provided through a DC motor and a proprietary, non flexible drive belt.
The main platter is a constrained sandwich design consisting of three layers ( aluminum – acrylic – aluminum) in order to minimize vibration and maximize the damping effect of the platter itself and that of the LP. The ruby ball minimizes friction and noise within the thrust bearing and is supported on a special low noise compound material.
One of the crucial design features of the new Stabi R is an unsurpassed degree of versatility and flexibility with regard to multiple tonearm installations. It is possible to use up to 4 (four!) tonearms around the main platter. Further, a variety of colors and a wood finish are available as options.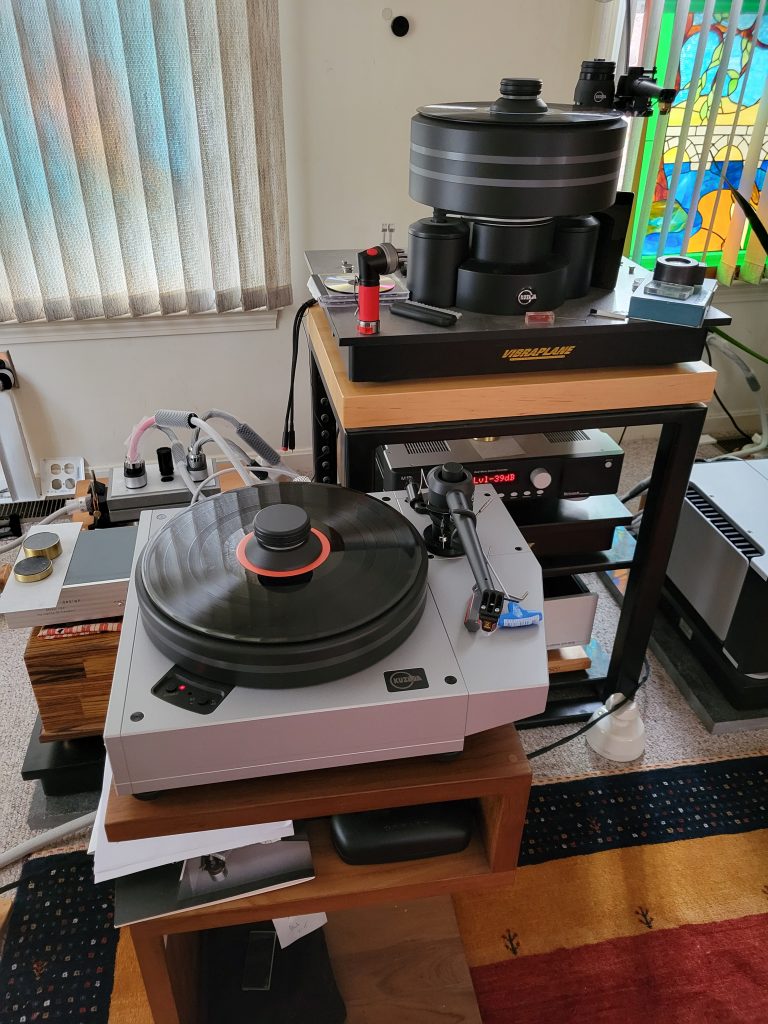 This entry was posted by SOS321.
---