Reading Time:
3
minutes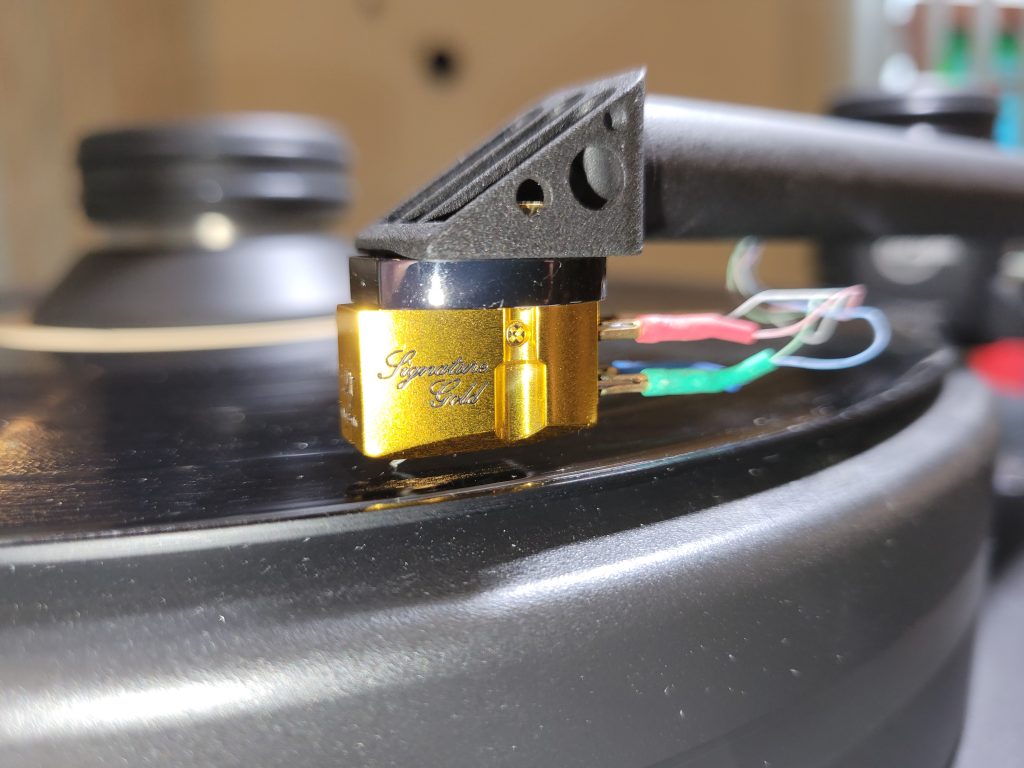 The sound of My Sonic Lab cartridges is the result of master cartridge designer Yoshio Matsudaira seeking natural reproduction by minimizing signal loss, internal distortion, and phase distortion. The Eminent EX utilises Matsudaira-san's unique SH-μX magnetic core. This special core material has a higher permeability and flux density than the core material typically used in MC cartridges.
It allows My Sonic Lab to use fewer coil windings than other moving coil cartridges, minimising distortions that degrade the signal while at the same time not sacrificing signal output. This high efficiency approach results in a wide dynamic range, fast transient response, low distortion and high signal-to-noise ratio. Users around the world have commented on the ability of My Sonic Lab cartridges to communicate tremendous natural detail, clarity and revealing new layers of information from their favourite records.
A key reason for the exalted sound of My Sonic Lab cartridges is the heritage or provenance of the creator. This can often help to explain why something sounds the way it does. Creating cartridges that produce this level of performance is only possible with immense experience and talent. Previous to founding My Sonic Lab, Mr. Matsudaira worked with Yoshiaki Sugano and played a major role in developing the original Koetsu Onyx cartridge. The two had met previously at Supex. Early in his career while Matsudaira-san worked with Sugano, he also designed a cartridge for Luxman, which is how he met Miura-san. They developed a close relationship which many years later led to Matsudaira designing and manufacturing cartridges for Air Tight while he was with Audio Craft. In 2004, after three decades of designing and building MCs for nearly every top Japanese cartridge manufacturer, Matsudaira started My Sonic Lab. He still does OEM/ODM for many of Japan's top brands.
The Signature Gold was released for My Sonic Lab's 10th anniversary. Matsudaira-san evaluated every aspect of his previous Eminent designs for areas to be improved. A stronger two-component chassis, higher grade internal wiring and improvements in the suspension led to a more refined sound. However, it is the 10% larger SH-μX core that makes the Signature Gold excel at energetic expression and power.
When the Signature Gold was released, many around the world considered it to be a game changer. Compared to the Eminent designs, the Signature Gold has more extension, slam, power, and dynamic range, however the defining characteristic is ….energy! This cartridge sets a new paradigm for sonic performance….it simply makes music feel real, believable and palpable. It has a perfect top to bottom coherency and endless detail. Even seasoned audiophiles have reported shock at how much more information was hiding in the grooves, far more than rationally seems possible. Isn't this a medium with maximum 70dB dynamic range, surface noise, and grooves that get too close together when the music is too loud? Not at all! This simply blows apart the perceived or accepted limitations of the medium.